Island Tours
From lava to statehood and beyond, learn of the island's past and present.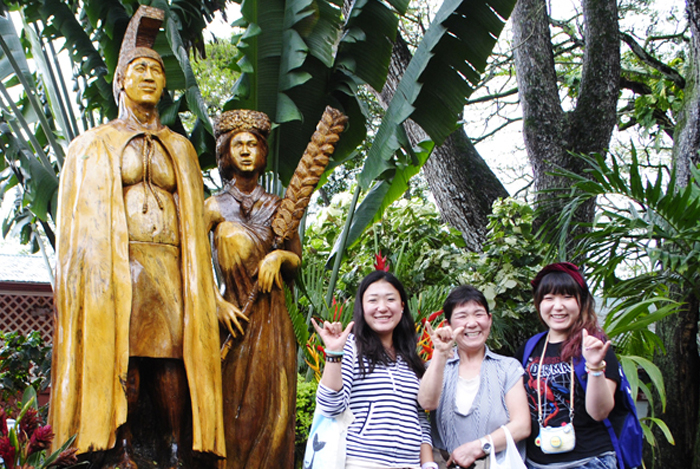 Our Island Tours are a wonderful way to see the island. We will explain the history and the culture of each location, giving you a fuller understanding of how Oahu became what it is today.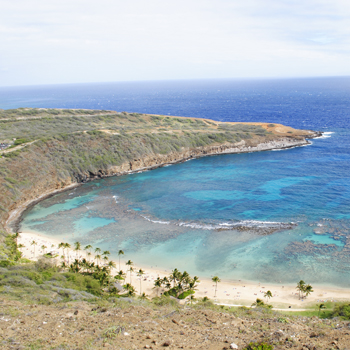 Circle Island & History
Unlike other Circle Island tours, this tour covers in depth the history of our island. We will make numerous spots and you will learn about formation of the island, history of the island natives, impact of agriculture, statehood and current economy of Oahu. We will stop to have a delicious authentic Hawaiian lunch. Lunch is optional.
Highlights:
Windward Coast
Authentic Hawaiian Food
 Mokoli'i (Chinaman's Hat)
 Dole Plantation
 Hanauma Bay
 Makapu'u Point
 North Shore Beaches
 and more!
Tour Duration: about 8 hours
Price: $149 includes lunch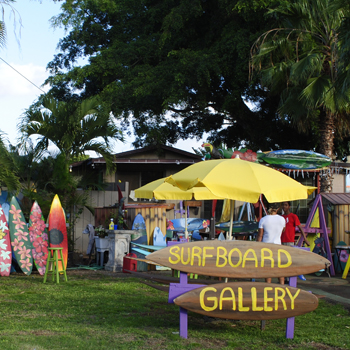 North Shore
Take a trip away from Honolulu and into the world famous surfing coast, the North Shore. Here you'll have time to take in the sights, shops, shrimp shacks and laid back culture of this surf town. You'll learn how this town got started, the role of agriculture, present day concerns and possible remedies. If you would like to snorkel, masks and snorkels are also available at no extra charge.
We will then stop at a beautiful North Shore beach where endangered green sea turtles are often seen basking in the sun. Here you will learn about green sea turtles and what we can do to help their existence.
We will also visit a number of historical agricultural sites including the historical Waialua Old Sugar Mill which was previously used to produce sugar from sugar cane. You will also learn about coffee production and taste Waialua Coffee and pineapple production and harvesting at Dole Plantation.
Highlights:
 Dole Plantation
 Historical Waialua Old Sugar Mill
 North Shore Beaches
 and more!
Tour Duration: about 6 hours
Price: $99

West Oahu
At the foot of the beautiful Waianae Mountain Range, Western Oahu is removed from the hustle and bustle of Honolulu, making it a wonderful way to experience the "hang loose" lifestyle Hawaii is known for. Full of history and adorned with many sacred Hawaiian sites, we will pay respect to the culture and the people who first made Hawaii home.
We will have lunch at an organic farm that grows and serves their own produce. Lunch is optional.
Highlights:
Kaena Point (Westernmost point of Oahu)
Waianae Coast Beaches
Sacred Heiau
Makua Cave
 and more!
Tour Duration: about 8 hours
Price: $119 includes lunch

Honolulu Night Skyline
Take in the beautiful night skyline high above Honolulu as you learn how the city developed and the future challenges it faces. After the gorgeous view, we will stop to have a delicious late night snack at a local favorite dessert shop.
Tour Duration: about 2 hours
Price: $29 includes dessert