A place for learning
Wildlife Hawaii believes that tours are a wonderful way to not only see a new place but to gain a deeper understanding of its environment and culture. We provide interactive tours which focus around three main topics: Environment, Community Development, Culture and History. All tours are geared towards creating interaction between you, your guide and the local community. Through interaction, we provide an opportunity to learn about Hawaii's unique culture and beautiful environment.  We encourage you to actively participate in conversation during your tour as our guests come from all over the world with a wide array of backgrounds and it is a wonderful opportunity for us to learn from one another. We look forward to discussing the following topics with you.
Topic 1:Environment
Let us think about our environment by experiencing the nature within the island of Oahu. Explore locations that are currently dealing with environmental issues in order to see, hear, and feel first hand the effects that are arising. Issues discussed include biodiversity, energy, climate change, and food production. In order to reflect on these issues, we must first understand the environment and the affects of our actions.  In light of these issues, we will discuss possible solutions.  

How this topic is reflected in our tours:
Discover Oahu's plants, animals, ocean, sky, forest and rainbows on our Hiking Tours
Learn about reef and animal preservation on our Island Tours
Gain first hand experience with food production by participating in one of our Farm Tours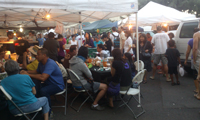 Topic 2:Community Development
Learn how NPOs, NGOs, volunteer groups, and small businesses are actively dealing with resolving Hawaii's social issues. There are businesses in Hawaii that apply the social business model, which addresses social issues while conducting business. We discuss these social businesses (businesses which contribute to development of the local community) and their affects.  At Wildlife Hawaii, we examine the field that these social businesses operate in, discuss the social issues that are most prevalent in Hawaii, and learn about possible solutions. Using Hawaii's social businesses as an example, we also discuss the development of social businesses as a whole.

How this topic is reflected in our tours:
 Tour a farm that provides more than food to it's community and discuss its business model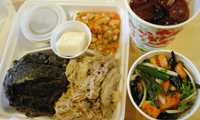 Topic 3:Culture and History
For many Hawaii residents, the preservation and succession of traditional Hawaiian language and culture to future generations is an issue of importance and a growing concern. As young Hawaiian children learn English in school and through television,  a widening communication gap in created between them and their traditional Hawaiian elders.  Their traditional Hawaiian lifestyle has also been infringed upon by the negative effects of development and the destruction of coral reefs and rain forests. While visiting historical Hawaiian sites and interacting with island residents, we will experience the native Hawaiian culture and discuss complex social issues such as immigration, economic development, the preservation of the Hawaiian language and traditional Hawaiian culture.
How this topic is reflected in our tours:
View archaeological ruins left by native Hawaiians on our Island Tours
Hawaiian Culture Tour
Workshops (coming soon)