Our Tours
We want you to have a personal connection to the people and places in Hawaii. This is why our tours are not like others. Other tours do mega quick stops, giving you just enough time to step off the forty passenger bus to take a picture. We want to give you more than just a picture to remember the beautiful island. We want to give you lasting memories. Our tours step away from the typical commercial tours to give you a closer experience to local life here on the island.
Our tours focus on four main topics: Environment, Community Development, Culture, and History. Focused on creating a sustainable community, our tours incorporate numerous social and environmental issues which cover topics such as Hawaiian culture and lifestyle, energy production, and social business. Learn more about our topics…
What makes Wildlife Hawaii special?
• Interaction with the local community. Create wonderful memories with Hawaii residents and feel the aloha spirit.
• Learn about Hawaii as your knowledgeable guide immerses you in Oahu's unique culture.
• Surround yourself with nature and experience Hawaii's beautiful natural environment while learning how to preserve it for future generations.
• Have fun!
A place for learning
At Wildlife Hawaii, we believe tours are a great way to learn about a new place. This is why we have merged sight seeing, cultural interactive activities, and education to create a new style of travel. Our tours allow you to have fun and actively participate in the tour which give you a truly unique experience in Hawaii. You can learn something new and connect to Hawaii's people and places.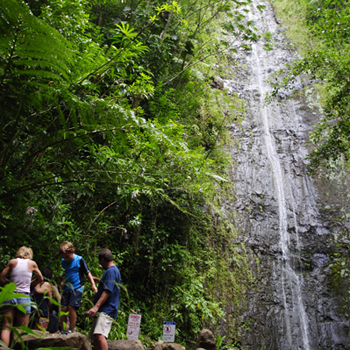 Learn about Hawaii's ecosystems, native plants and wildlife while trekking through a tropical rain forest. You will leave Waikiki behind and enter into the wild. Chirping wildlife, mist from a pounding waterfall, or perhaps a rainbow across a steep valley may welcome you into Hawaii's natural environment.
Hikes range from 2  to 6 hours and start from as low as $29.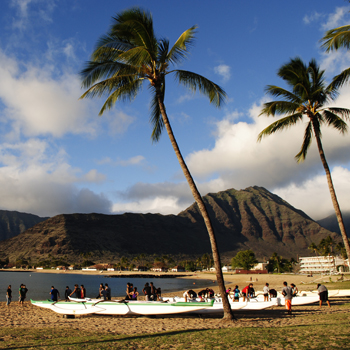 Island tours focus on the history of the Hawaiian islands, the people and our local culture of today as we visit popular landmarks. Such tours include the Circle Island & History, North Shore, West Oahu, and Honolulu Night Skyline. Hawaiian legends tell of the origins of the Hawaiian race and historic landmarks will take you back in time.
Tours range from 2 to 8 hours and start from as low as $29.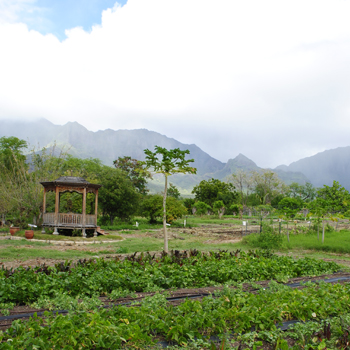 On these tours, you will have the opportunity to experience farm life on Oahu. You will visit operating farms and meet with local farmers to learn about Hawaii's food industry and the local farming culture. Experience first-hand how produce is grown and transported and what you can do to reduce your carbon footprint.
Tours range from 5 to 8 hours and start from as low as $99.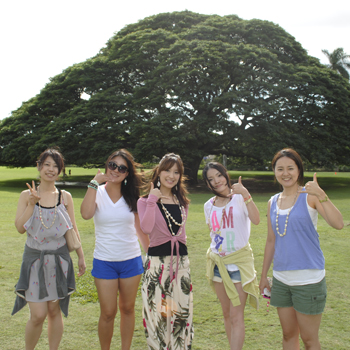 A special itinerary is created just for you! This tour is strongly recommended for those traveling with family or a group of friends. Since it is a private tour that is customized to your interests,  you'll have flexibility, privacy, and a chance to see everything you want! 

Depending on your interests, tours can range anywhere from 3 to 15 hours. Private custom tours are a great deal at $50 per hour for a group size up to 10.

Learn More